TITLE OF STUDY PROGRAM

Doctoral degree program in Psychology

AREAD/FIELD OF SCIENTIFIC STUDY

Social sciences, Field of psychology

TYPE OF STUDY PROGRAM

Postgraduate scientific study program

HOST INSTITUTION

Department of Psychology, Faculty of Humanities and Social Sciences, University of Zagreb

ENROLLMENT CONDITIONS

Completed university graduate study in psychology (or an undergraduate degree in psychology according to the old program), active knowledge of spoken and written English, recommendations from two university instructors, expressed interest of mentors in accepting candidates and successful completion of the entrance exam.

Candidates from other professions first enrol in the Preparatory Year of doctoral studies in psychology.

DURATION

6 semesters

TUITION

HRK 9,500,00 (Croatian Kuna) per semester. Tuition for the preparatory year of study is HRK 5,600.00.

ECTS

180

TITLE ACQUIRED

Doctor of Science (abbreviated Ph.D.)

PROGRAM COORDINATOR

Prof. Darja Maslić Seršić, Ph.D.

PROGRAM SECRETARY

Vinka Vukmanović
The doctoral degree program in Psychology is the highest level of scientific training in psychology and qualifies an individual for the most complex scientific-empirical and professional work, independent scientific research, and an academic career. Upon completion of doctoral studies, students will be able to participate in interdisciplinary research teams and use methodologically sound means to examine and make informed interpretations of all types of research problems in which psychological expertise is needed or desired.
International accreditation and the system of transferable ECTS credits enable psychology doctorates to continue their postdoctoral education at any European or world university. Our doctoral students are also able to obtain an international joint doctorate (Cotutelle) in cooperation with prestigious European universities.
Our alumni are employed in various positions in the Republic of Croatia, in neighbouring and other European countries and in the USA. They are employed at higher education institutions and other educational institutions, research institutes, specialized institutes in the public and private sectors, clinics and hospitals, business organizations and in other positions where there is a need for a high level of theoretical and methodological expertise in psychology and scientific competencies in the social sciences.
Head of the Doctoral Program
Postgraduate Program Secretary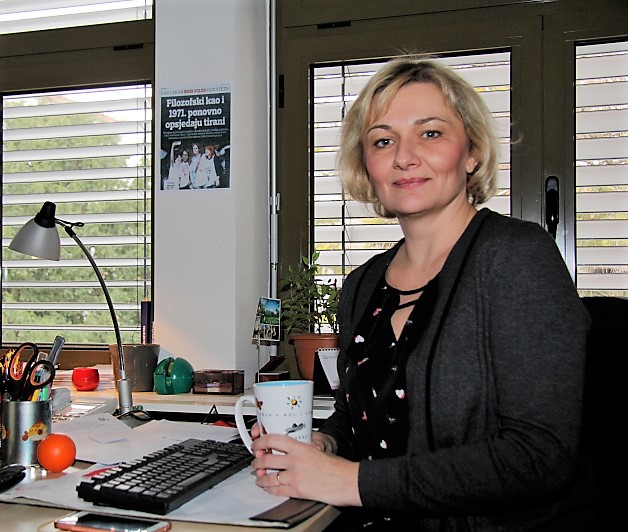 Professor Darja Maslić Seršić
Vinka Vukmanović